I'm not too slow, neither I'm fast. I only just know about YUI's up coming single few weeks ago, but I'm just too lazy to update my blog~! As usual, I update about YUI's new album/ single, and from now on, I'd update about Ayaka-san,
if
there's any news about her. Well, apparently this is my first post on 2010, I'll try my best to make it long enough to feed those whose reading my blog. XD
First of all, let me greet you a Happy New Year!! Though it's been 2 weeks but yea~ it's still a new year! xD Well, Chinese New Year is just around the corner, and I have been told to go to the Brunei Radio Station (RTB) along with some of the students from my vocal school to do the Chinese New Year recording on 5th Feb or earlier.
I have been going to the vocal class quite a lot recently, for both performance practices and for singing classes. We had a performance at Sunlit the other night, it was for the birthday celebration of the boss's only son. I played 'I remember you', sang by YUI (Japanese song, I translated the lyrics into Chinese version.) on my guitar. It was okay, I was glad enought I didn't cough suddenly when I was singing. =D
Anyways, time for YUI's update! xD
『GLORIA』
2010/01/20 OUT
青春時代で人生が変わるなんて 誰が言ったんだろう?
People have been saying that, during adolescence one's life changes?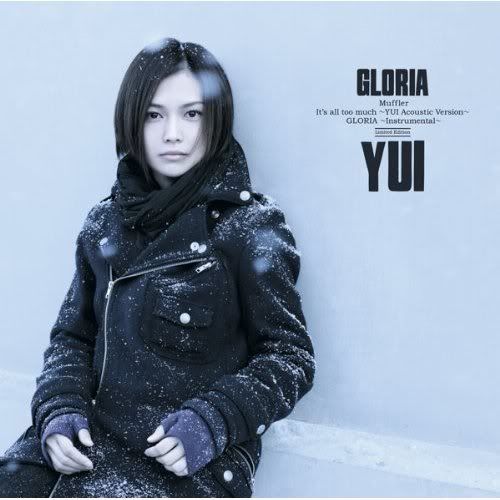 First Pressing
CD+DVD
SRCL-7198~99
¥1,575 (tax in)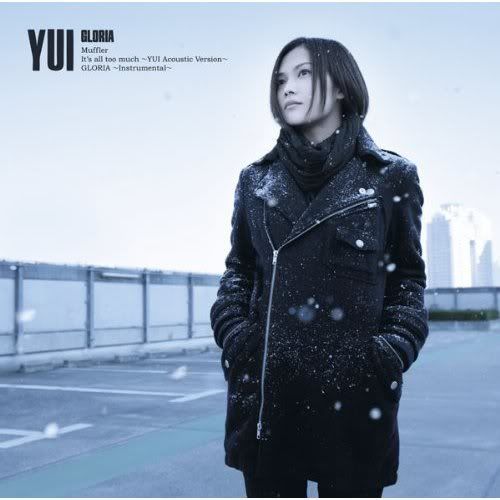 Regular Edition
CD Only
SRCL-7200
¥1,223 (tax in)
Single Information:

GLORIA is YUI's 15th single. GLORIA is a soft, encouraging song based on student pledges and is the CM song for Benesse's 「Shinkenzemi Highschool Correspondence Course」. Muffler, B-side, is a soft, bittersweet song with complimenting sad lyrics. It's kinda reminiscent of Sea with YUI's soft voice and catchy melody.

Tracklist (click for the official previews):
1. GLORIA
2. Muffler
3. It's all too much ~YUI Acoustic Version~
4. GLORIA ~Instrumental~
Gomenne minna-san! I got lazy while blogging, again! xD
Take care, minna-san! xp

P/S: This single looks so nice I really feel like buying it! Dx